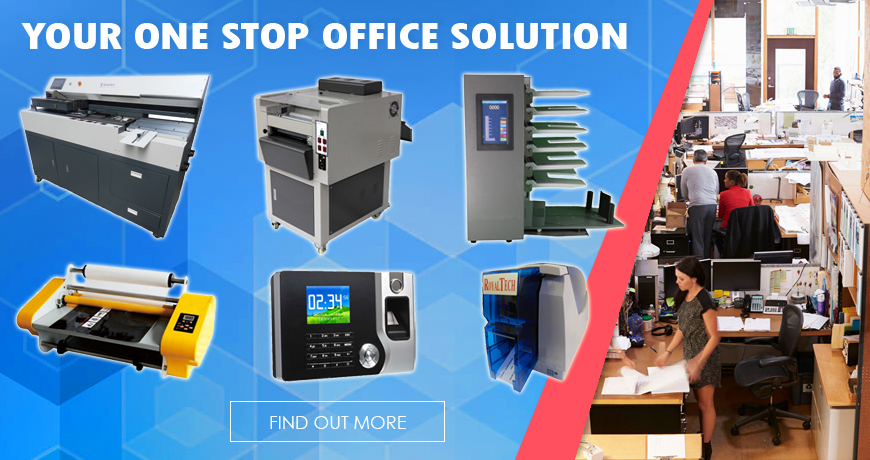 What is a laminating machine?
People might wish to protect their important documents so that they are not destroyed or harmed in any way and thus a laminating machine could be used to cover up these documents in order to protect them. If the document and its pages are not covered properly, the pages may either get crumpled or lose and can get damaged easily. If a person spill water, tea or drops the documents somewhere, they might get affected and in some cases, people might even have to renew them because of their bad condition. In order to avoid such circumstances, the best way is to laminate these documents and pages, which cover them in a strong plastic cover and does not allow them to get harmed or destroyed easily.
What are the different types of laminating machines available?
People might find that there are different types of laminating machines available in the market. In order to select the most suitable laminating machine, a person needs to select the one which they feel is able to fulfill their needs. These machines are not only used in large organizations but also in small offices and sometimes even at home. In places where the companies are required t make the identification cards and other important documents of people and laminate them as well, they might require a strong and large machine, which can cost up to thousands of dollars. A small laminating machine, on the other hand, is cheap and small and an individual can buy it easily. Amongst the different types of a laminating machine, there are pouch laminators, cold laminators, roll laminators and even hot laminators. These might have different features and thus their prices may vary accordingly.
Where are these laminating machines used?
Roll laminating machines are mostly used by large organization because they are able to and they can protect and cover documents of any size and they can also be trimmed once the lamination is done so that they their appearance could be enhanced. Instead of laminating one document, they can laminate several in a continuous manner. The pouch laminator is relatively smaller and thus could easily be carried from one place to the other. The pouch is where the document is placed which is then put inside a protective covering before it enters the machine. Even though hot laminators use heat to laminate papers but cold laminating machine is now a new concept that uses pressure instead of heat.
The benefit of a laminating machine
Lamination of important documents is extremely important because it protects them from getting damaged and even after years, they might still appear to be new as before. If a person wishes to buy this machine, they should first decide which one is most suitable to them. Even though an organization might find a large machine to be useful but an individual should only seek for a small and portable laminating machine that could be used to laminate their documents.
Asia Plus Office Automation Sdn Bhd is the leading office equipment supplier & importer in Malaysia. They have been in the office system industries since 2007. For information on suppliers of office equipment, kindly visit asiaplusoa.com.